Need Help Configuring Nagios?
Our tech support team is happy to help you with any questions you might have. Contact us on our online support forum at https://support.nagios.com/forum/
Nagios XI Makes Monitoring Easier: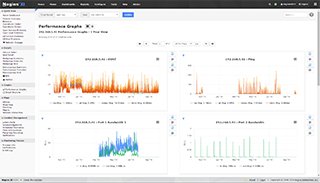 Nagios XI is the easy-to-use, enterprise version of Nagios that features:
Web-Based Configuration provides advanced configuration features
Monitoring Wizards make it easy to monitor new devices, applications, and services
Customizable Dashboards allow for per-user customization
Integrated Performance Graphs provide trending and capacity planning information
Advanced Reports provide data insight and exporting capabilities
Data Visualizations enable powerful analysis of patterns and problems
Nagios Core Import functionality makes it easy to migrate from Nagios Core
Download a free 60-day trial of Nagios XI or give the online demo a spin.

Inquire today and let our Quickstart team help you get started with Nagios XI

Up To: Contents


See Also: Quickstart Installation Guide, Monitoring Publicly Available Services
Introduction
This document provides information on how you can monitor Novell Netware servers.
External Resources
You can find documentation on monitoring Netware servers with Nagios at Novell's Cool Solutions site, including:

Tip: When you visit Novell's Cool Solutions site, search for "Nagios" to find more articles and software components related to monitoring.
Thanks to Christian Mies, Rainer Brunold, and others for contributing Nagios and Netware documentation, addons, etc. on the Novell site!
---